In this post you find the answers for all Level of "Word Academy" which is available in different languages like german or french. Word Academy was developed from SCIMOB who also made the great app 94%.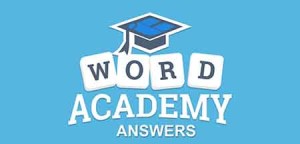 Find all of the words and graduate from Word Academy!
Enroll in Word Academy to unlock hundreds of grids made up of hidden words. The words in each grid have a theme and order. Word Academy is available for free download on Google Play Store for Android devices and for all Apple User at the App Store.
Ok, lets start with the Answers for Word Academy which you find in the following table. Its very easy to find the right answer by using the search form and type the Level-Pack. For example if you are looking or the answer of Pack=Hipster Level=8 just search for Hipster-8.
Also interesting:
94% Answers
Word Academy french answers
Word Academy german answers
If you have any question feel free to leave a comment at the bottom of this page.
Word Academy Answers
You can use the search form to find the right Level faster. For example type: "Baby-6" if you looking for Pack "Baby" Level 6. Or you just click on the "next" Button at the end of the table.


| PACKS | LEVEL | ANSWER |
| --- | --- | --- |
| Teddy Bear PACK | Level 1 - Teddy Bear-1  | Home |
| | Level 2 - Teddy Bear-2 | Pool |
| | Level 3 - Teddy Bear-3 | Fire |
| | Level 4 - Teddy Bear-4 | Time |
| | Level 5 - Teddy Bear-5 | Yard |
| | Level 6 - Teddy Bear-6 | Dirt |
| | Level 7 - Teddy Bear-7 | Army |
| | Level 8 - Teddy Bear-8 | Flat |
| | Level 9 - Teddy Bear-9 | Open |
| | Level 10 - Teddy Bear-10 | Soft |
| Baby PACK | Level 1 - Baby-1 | Wolf |
| | Level 2 - Baby-2 | Loft |
| | Level 3 - Baby-3 | Mind |
| | Level 4 - Baby-4 | Seat |
| | Level 5 - Baby-5 | Save |
| | Level 6 - Baby-6 | Cart |
| | Level 7 - Baby-7 | Cape |
| | Level 8 - Baby-8 | Left |
| | Level 9 - Baby-9 | Kite |
| | Level 10 - Baby-10 | Pump |
| Sandbox PACK | Level 1 - Sandbox-1 | Pear, Apple |
| | Level 2 - Sandbox-2 | Tiny, Large |
| | Level 3 - Sandbox-3 | Pants, Shoe |
| | Level 4 - Sandbox-4 | Roof, House |
| | Level 5 - Sandbox-5 | Party, Club |
| | Level 6 - Sandbox-6 | Eagle, Dove |
| | Level 7 - Sandbox-7 | Skirt, Kilt |
| | Level 8 - Sandbox-8 | Pilot, Seat |
| | Level 9 - Sandbox-9 | Cream, Milk |
| | Level 10 - Sandbox-10 | Cop, Police |
| | Level 11 - Sandbox-11 | Chick, Eggs |
| | Level 12 - Sandbox-12 | Pesos, Euro |
| | Level 13 - Sandbox-13 | Sea, Cruise |
| | Level 14 - Sandbox-14 | Water, Lake |
| | Level 15 - Sandbox-15 | Tall, Short |
| | Level 16 - Sandbox-16 | Kicks, Ball |
| | Level 17 - Sandbox-17 | Plant, Aloe |
| | Level 18 - Sandbox-18 | Burn, Sunny |
| | Level 19 - Sandbox-19 | Little, Big |
| | Level 20 - Sandbox-20 | Mince, Lamb |
| Schoolkid PACK | Level 1 - Schoolkid-1 | Park, Field |
| | Level 2 - Schoolkid-2 | Honey, Bees |
| | Level 3 - Schoolkid-3 | Love, Sweet |
| | Level 4 - Schoolkid-4 | Tea, Coffee |
| | Level 5 - Schoolkid-5 | Miner, Digs |
| | Level 6 - Schoolkid-6 | River, Fish |
| | Level 7 - Schoolkid-7 | Pub, Lounge |
| | Level 8 - Schoolkid-8 | Bikini, Sun |
| | Level 9 - Schoolkid-9 | Tiger, Bear |
| | Level 10 - Schoolkid-10 | Cup, Butter |
| | Level 11 - Schoolkid-11 | Scene, Play |
| | Level 12 - Schoolkid-12 | Ipod, Phone |
| | Level 13 - Schoolkid-13 | Tie, Button |
| | Level 14 - Schoolkid-14 | Coat, Parka |
| | Level 15 - Schoolkid-15 | Kid, Diaper |
| | Level 16 - Schoolkid-16 | Salad, Leaf |
| | Level 17 - Schoolkid-17 | Orange, Fig |
| | Level 18 - Schoolkid-18 | Woods, Logs |
| | Level 19 - Schoolkid-19 | Purse, Cash |
| | Level 20 - Schoolkid-20 | Thyme, Mint |
| Zombie PACK | Level 1 - Zombie-1 | Furry, Hair |
| | Level 2 - Zombie-2 | Sap, Forest |
| | Level 3 - Zombie-3 | Giant, Huge |
| | Level 4 - Zombie-4 | Book, Words |
| | Level 5 - Zombie-5 | Chair, Seat |
| | Level 6 - Zombie-6 | Ring, Boxer |
| | Level 7 - Zombie-7 | Rice, Curry |
| | Level 8 - Zombie-8 | Tokyo, Sumo |
| | Level 9 - Zombie-9 | Frock, Lace |
| | Level 10 - Zombie-10 | Claws, Cats |
| | Level 11 - Zombie-11 | Money, Loan |
| | Level 12 - Zombie-12 | Meat, Gravy |
| | Level 13 - Zombie-13 | Fries, Salt |
| | Level 14 - Zombie-14 | Greek, Toga |
| | Level 15 - Zombie-15 | Rome, Pesto |
| | Level 16 - Zombie-16 | Shot, Nurse |
| | Level 17 - Zombie-17 | Carpet, Rug |
| | Level 18 - Zombie-18 | Mint, Candy |
| | Level 19 - Zombie-19 | Fire, Tents |
| | Level 20 - Zombie-20 | Straw, Cola |
| Cowboy PACK | Level 1 - Cowboy-1 | Argon, Iron |
| | Level 2 - Cowboy-2 | Canoe, Boat |
| | Level 3 - Cowboy-3 | Sable, Palm |
| | Level 4 - Cowboy-4 | Bottle, Pop |
| | Level 5 - Cowboy-5 | Fiber, Hemp |
| | Level 6 - Cowboy-6 | Oxygen, Gas |
| | Level 7 - Cowboy-7 | Recess, Run |
| | Level 8 - Cowboy-8 | Azure, Blue |
| | Level 9 - Cowboy-9 | Horse, Trot |
| | Level 10 - Cowboy-10 | Boxing, Hit |
| | Level 11 - Cowboy-11 | Cloak, Room |
| | Level 12 - Cowboy-12 | Canvas, Bag |
| | Level 13 - Cowboy-13 | Sauce, Tang |
| | Level 14 - Cowboy-14 | Satin, Sock |
| | Level 15 - Cowboy-15 | Towel, Wrap |
| | Level 16 - Cowboy-16 | Suede, Vest |
| | Level 17 - Cowboy-17 | Shovel, Hay |
| | Level 18 - Cowboy-18 | Juice, Lime |
| | Level 19 - Cowboy-19 | Flesh, Skin |
| | Level 20 - Cowboy-20 | Fillet, Cut |
| Skater PACK | Level 1 - Skater-1 | Music, Cooler, Float |
| | Level 2 - Skater-2 | Powder, Gloss, Blush |
| | Level 3 - Skater-3 | Penguin, Duck, Chick |
| | Level 4 - Skater-4 | Chino, Jeans, Trouser |
| | Level 5 - Skater-5 | Mango, Prune, Papaya |
| | Level 6 - Skater-6 | Weather, Cloud, Rain |
| | Level 7 - Skater-7 | Lizard, Frog, Turtle |
| | Level 8 - Skater-8 | Teaspoon, Mixer, Pan |
| | Level 9 - Skater-9 | Hammer, Wrench, Glue |
| | Level 10 - Skater-10 | Blouse, Tank, Blazer |
| | Level 11 - Skater-11 | Walker, Chair, Nurse |
| | Level 12 - Skater-12 | Camping, Tent, Sleep |
| | Level 13 - Skater-13 | Bank, Teller, Credit |
| | Level 14 - Skater-14 | Necklace, Ring, Cuff |
| | Level 15 - Skater-15 | Frisbee, Dart, Arrow |
| | Level 16 - Skater-16 | Kale, Endive, Sprout |
| | Level 17 - Skater-17 | Snake, Goose, Donkey |
| | Level 18 - Skater-18 | Scarf, Jacket, Glove |
| | Level 19 - Skater-19 | Giraffe, Bear, Zebra |
| | Level 20 - Skater-20 | Taxi, Limo, Cab, Truck |
| Yeti PACK | Level 1 - Yeti-1 | Kayak – Stream – Float |
| | Level 2 - Yeti-2 | Curry – Cumin – Fennel |
| | Level 3 - Yeti-3 | Sloth – Snail – Turtle |
| | Level 4 - Yeti-4 | Engine – Bumper – Gear |
| | Level 5 - Yeti-5 | Reggae – Rock – Techno |
| | Level 6 - Yeti-6 | Diaper – Bottle – Milk |
| | Level 7 - Yeti-7 | Fudge – Cake – Brownie |
| | Level 8 - Yeti-8 | Gerbil – Rat – Hamster |
| | Level 9 - Yeti-9 | Rake – Shovel – Bucket |
| | Level 10 - Yeti-10 | Film – Popcorn – Actor |
| | Level 11 - Yeti-11 | Kitchen – Dish – Stove |
| | Level 12 - Yeti-12 | Bath – Shampoo – Scrub |
| | Level 13 - Yeti-13 | Necklace – Tie – Chain |
| | Level 14 - Yeti-14 | Seal – Whale – Dolphin |
| | Level 15 - Yeti-15 | Peach – Cherry – Grape |
| | Level 16 - Yeti-16 | Mascara – Liner – Tint |
| | Level 17 - Yeti-17 | Spatula – Whisk – Fork |
| | Level 18 - Yeti-18 | Paint – Sculpt – Carve |
| | Level 19 - Yeti-19 | Chainsaw – Axe – Drill |
| | Level 20 - Yeti-20 | Ladder – Scaffold – Up |
| Hipster PACK | Level 1 - Hipster-1 | Coconut – Hot – Island |
| | Level 2 - Hipster-2 | Board – Surf – Wetsuit |
| | Level 3 - Hipster-3 | Mocha – Coffee – Latte |
| | Level 4 - Hipster-4 | Bison – Salami – Steack |
| | Level 5 - Hipster-5 | Hairy – Fluffy – Beard |
| | Level 6 - Hipster-6 | Boater – Wet – Captain |
| | Level 7 - Hipster-7 | Olive – Caper – Pickle |
| | Level 8 - Hipster-8 | Cold – Fever – Allergy |
| | Level 9 - Hipster-9 | Clutch – Wheel – Motr |
| | Level 10 - Hipster-10 | Stone – Boulder – Rock |
| | Level 11 - Hipster-11 | Calf – Kitten – Piglet |
| | Level 12 - Hipster-12 | Homework – Pen – Paper |
| | Level 13 - Hipster-13 | Rose – Daffodil – Lily |
| | Level 14 - Hipster-14 | Jockey – Rein – Saddle |
| | Level 15 - Hipster-15 | Pontoon – Yacht – Sail |
| | Level 16 - Hipster-16 | Jellyfish – Bite – Bee |
| | Level 17 - Hipster-17 | Carpet – Wood – Marble |
| | Level 18 - Hipster-18 | Lobster – Clam – Squid |
| | Level 19 - Hipster-19 | Teacher – Pupil – Test |
| | Level 20 - Hipster-20 | Sleeve – Seam – Button |
| Ghost PACK | Level 1 - Ghost-1 | Brass – Copper – Steel |
| | Level 2 - Ghost-2 | Tree -Timber – Lumber |
| | Level 3 - Ghost-3 | Flood – Storm – Squall |
| | Level 4 - Ghost-4 | Turnip – Carrot – Root |
| | Level 5 - Ghost-5 | Fedora – Beanie – Head |
| | Level 6 - Ghost-6 | Shallot – Onion – Bulb |
| | Level 7 - Ghost-7 | Crush – Squeeze – Mash |
| | Level 8 - Ghost-8 | Rugby – Bocce – Tennis |
| | Level 9 - Ghost-9 | Stuntman – Jump – Fall |
| | Level 10 - Ghost-10 |  Copper – Boron – Radon |
| | Level 11 - Ghost-11 | Metal – Welding – Heat |
| | Level 12 - Ghost-12 | Study – College – Exam |
| | Level 13 - Ghost-13 | Closet – Dress – Shirt |
| | Level 14 - Ghost-14 | Cream – Beige – Blonde |
| | Level 15 - Ghost-15 | Mallet – Paddle – Pole |
| | Level 16 - Ghost-16 | Pine – Walnut – Almond |
| | Level 17 - Ghost-17 | Salmon – Trout – Shark |
| | Level 18 - Ghost-18 | Flour – Sugar – Baking |
| | Level 19 - Ghost-19 | Buddy – Crony – Friend |
| | Level 20 - Ghost-20 | Nacho – Taco – Burrito |
| Wrestler PACK | Level 1 - Wrestler-1 | WEST CACTUS DESERT |
| | Level 2 - Wrestler-2 | WRITE PUBLISH EDIT |
| | Level 3 - Wrestler-3 | TUXEDO SUIT FORMAL |
| | Level 4 - Wrestler-4 | MUSEUM ART EXHIBIT |
| | Level 5 - Wrestler-5 | PETAL POLLEN BLOOM |
| | Level 6 - Wrestler-6 | CELL HANDCUFF JAIL |
| | Level 7 - Wrestler-7 | BOOK LIBRARY LEARN |
| | Level 8 - Wrestler-8 | AIRPLANE TRAIN BUS |
| | Level 9 - Wrestler-9 | MOUNTAIN HILL HIKE |
| | Level 10 - Wrestler-10 | CHALICE GOBLET CUP |
| | Level 11 - Wrestler-11 | FEATHER BEAK CREST |
| | Level 12 - Wrestler-12 | LILAC DAISY ORCHID |
| | Level 13 - Wrestler-13 | DOCTOR SURGEON ILL |
| | Level 14 - Wrestler-14 | WHISK STIR COMBINE |
| | Level 15 - Wrestler-15 | JUMP HOP LEAP BOUND |
| | Level 16 - Wrestler-16 | PENCIL ERASER LEAD |
| | Level 17 - Wrestler-17 | SODA LEMONADE COLA |
| | Level 18 - Wrestler-18 | MATTRESS FUTON BED |
| | Level 19 - Wrestler-19 | PHRASE WORD LETTER |
| | Level 20 - Wrestler-20 | FASHION STYLE WEAR |
| Robot PACK | Level 1 - Robot-1 | SNOOZE SLUMBER NAP |
| | Level 2 - Robot-2 | Happy – Sad – Silly – Mad |
| | Level 3 - Robot-3 | Run – Walk – Jog – Sprint |
| | Level 4 - Robot-4 | Soul – Pop – Disco – Funk |
| | Level 5 - Robot-5 | Freckle – Spot – Speck |
| | Level 6 - Robot-6 | Folder – Ruler – Paste |
| | Level 7 - Robot-7 | Cheetah – Falcon – Elk |
| | Level 8 - Robot-8 | Tickles – Clown – Joke |
| | Level 9 - Robot-9 | Radiator – Lamp – Oven |
| | Level 10 - Robot-10 | Guitar – Violin – Harp |
| | Level 11 - Robot-11 | Green – Red – Pink – Gray |
| | Level 12 - Robot-12 | Floss – Brush – Cavity |
| | Level 13 - Robot-13 | Snow – Hail – Sleet – Ice |
| | Level 14 - Robot-14 | Badge – Officer – Mace |
| | Level 15 - Robot-15 | Kite – Jet – Satellite |
| | Level 16 - Robot-16 | Stitch – Crochet – Sew |
| | Level 17 - Robot-17 | Brake – Exhaust – Body |
| | Level 18 - Robot-18 | Whisker – Tail – Teeth |
| | Level 19 - Robot-19 | Ticket – Fine – Arrest |
| | Level 20 - Robot-20 | Ocean – Wave – Tide – Air |
| Knight PACK | Level 1 - Knight-1 | Pyramid – Sphinx – Desert – Temple |
| | Level 2 - Knight-2 | Butter – Oil – Lard – Margarine – Fat |
| | Level 3 - Knight-3 | Caterpillar – Mosquito – Bug – Ant |
| | Level 4 - Knight-4 | Cheddar – Mozzarella – Muenster |
| | Level 5 - Knight-5 | Happy – Giddy – Excited – Ecstatic |
| | Level 6 - Knight-6 | Horror – Action – Romance – Comedy |
| | Level 7 - Knight-7 | Basketball – Cycling – Football |
| | Level 8 - Knight-8 | Salsa – Mustard – Mayonnaise – Dip |
| | Level 9 - Knight-9 | Finch – Flamingo – Pigeon – Parrot |
| | Level 10 - Knight-10 | Wedding – Bride – Groom – Marriage |
| | Level 11 - Knight-11 | Salon – Relax – Manicure – Massage |
| | Level 12 - Knight-12 | Cucumber – Squash – Lettuce – Beet |
| | Level 13 - Knight-13 | Wizard – Fairy – Unicorn – Monster |
| | Level 14 - Knight-14 | Princess – Queen – Castle – Knight |
| | Level 15 - Knight-15 | Ghost – Vampire – Alien – Werewolf |
| | Level 16 - Knight-16 | School – University – Book – Learn |
| | Level 17 - Knight-17 | Event – Celebration – Party – Bash |
| | Level 18 - Knight-18 | Safari – Camp – Wildfire – Explore |
| | Level 19 - Knight-19 | Road – Avenue – Boulevard – Street |
| | Level 20 - Knight-20 | Circus – Trick – Elephant – Cannon |
| Elf PACK | Level 1 - Elf-1 | PRETZEL, CHIP, POPCORN, CRACKER |
| | Level 2 - Elf-2 | LUXURY, CLASS, FANCY, EXPENSIVE |
| | Level 3 - Elf-3 | TUNA, SNAPPER, GROUPER, CATFISH |
| | Level 4 - Elf-4 | BROTHER, SISTER, MOTHER, FATHER |
| | Level 5 - Elf-5 | APARTMENT, SHACK, IGLOO, CASTLE |
| | Level 6 - Elf-6 | RESTAURANT, CAFE, BISTRO, DINER |
| | Level 7 - Elf-7 | CHOCOLATE, VANILLA, SPRINKLES |
| | Level 8 - Elf-8 | LEAFLET, BILLBOARD, FLYER, SIGN |
| | Level 9 - Elf-9 | BASEBALL, BOWLING, POLO, HOCKEY |
| | Level 10 - Elf-10 | ZOO, CAGE, MONKEY, HIPPOPOTAMUS |
| | Level 11 - Elf-11 | WHEELCHAIR, CRUTCHES, CANE, LEG |
| | Level 12 - Elf-12 | LAPTOP, TABLET, COMPUTER, PHONE |
| | Level 13 - Elf-13 | MOUSE, KEYBOARD, MONITOR, DRIVE |
| | Level 14 - Elf-14 | APPETIZER, DESSERT, MAIN, DRINK |
| | Level 15 - Elf-15 | ASSIST, AID, SUPPORT, ENCOURAGE |
| | Level 16 - Elf-16 | MOTORCYCLE, SCOOTER, CAR, WAGON |
| | Level 17 - Elf-17 | ENEMY, VILLAIN, RIVAL, OPPONENT |
| | Level 18 - Elf-18 | RHYTHM, COMPOSER, TREBLE, LYRIC |
| | Level 19 - Elf-19 | POWER, CHARGER, BATTERY, OUTLET |
| | Level 20 - Elf-20 | TERRIBLE, AWFUL, BAD, REPULSIVE |
| Magician PACK | Level 1 - Magician-1 | Bracelet Diamond Ruby Silver |
| | Level 2 - Magician-2 | Newspaper Magazine Text Read |
| | Level 3 - Magician-3 | Sandal Slipper Heel Moccasin |
| | Level 4 - Magician-4 | Sky Blueberry Sapphire Smurf |
| | Level 5 - Magician-5 | Butterfly Kite Balloon Plane |
| | Level 6 - Magician-6 | Wind Tornado Flood Hurricane |
| | Level 7 - Magician-7 | Ballet Tango Modern Ballroom |
| | Level 8 - Magician-8 | Soft Wet Rough Smooth Texture |
| | Level 9 - Magician-9 | Adjective Essay Noun Grammar |
| | Level 10 - Magician-10 | Dentist Whiten Clean Filling |
| | Level 11 - Magician-11 | Crayon Marker Chalk Charcoal |
| | Level 12 - Magician-12 | City Skyscraper Traffic Loud |
| | Level 13 - Magician-13 | Letter Gesture Message Email |
| | Level 14 - Magician-14 | Stomach Thigh Wrist Forehead |
| | Level 15 - Magician-15 | Saxophone Brass Horn Trumpet |
| | Level 16 - Magician-16 | Dash Period Hyphen Semicolon |
| | Level 17 - Magician-17 | Box Carton Container Storage |
| | Level 18 - Magician-18 | Blood Strawberry Poppy Heart |
| | Level 19 - Magician-19 | Scale Ruler Gauge Scope Level |
| | Level 20 - Magician-20 | Tap Hiss Gurgle Splash Squeak |
| Pirate PACK | Level 1 - Pirate-1 | HAND ANSWER STUDENT QUESTION |
| | Level 2 - Pirate-2 | COPIER CALL OFFICE ASSISTANT |
| | Level 3 - Pirate-3 | NOTEBOOK INK STATIONARY NOTE |
| | Level 4 - Pirate-4 | HAMBURGER ROLL CHEESE PICKLE |
| | Level 5 - Pirate-5 | HONEYCOMB BEE NEST POLLINATE |
| | Level 6 - Pirate-6 | CAFFEINE MUG AWAKE PERCOLATE |
| | Level 7 - Pirate-7 | DUCKLING KITTEN PUP CALF BABY |
| | Level 8 - Pirate-8 | TUMBLE TRIP DOWN FALL DESCEND |
| | Level 9 - Pirate-9 | PACKED EMPTY BRIMMING VACANT |
| | Level 10 - Pirate-10 | LEMONADE DRINK WATER THIRSTY |
| | Level 11 - Pirate-11 | FASHION RUNWAY DESIGN SKETCH |
| | Level 12 - Pirate-12 | AMBULANCE SIREN QUICK URGENT |
| | Level 13 - Pirate-13 | TOMORROW TODAY DATE CALENDER |
| | Level 14 - Pirate-14 | LEADER CHAIR CHIEF PRESIDENT |
| | Level 15 - Pirate-15 | CLAW HAIRBALL WHISKER FELINE |
| | Level 16 - Pirate-16 | LOST JOURNEY DIRECTION ROUTE |
| | Level 17 - Pirate-17 | MELT CRUMBLE SHATTER DESTROY |
| | Level 18 - Pirate-18 | EXTINCTION DINOSAUR CAVEMAN |
| | Level 19 - Pirate-19 | UMBRELLA DRY DOWNPOUR SOAKED |
| | Level 20 - Pirate-20 | YAWN NAP FATIGUE SLEEP SNOOZE |
| Adventurer PACK | Level 1 - Adventurer-1 | Media – Cable – Micro – TV |
| | Level 2 - Adventurer-2 | Jurist – Case – Trial – Right |
| | Level 3 - Adventurer-3 | Stand – Trash – Armpit – Odour |
| | Level 4 - Adventurer-4 | Triangle – Circle – Sphere – Square |
| | Level 5 - Adventurer-5 | Jam – Spread – Butter – Honey |
| | Level 6 - Adventurer-6 | Constable – Flash – Speed ​​- Radar |
| | Level 7 - Adventurer-7 | Lighter – Light – Pack – Tobacco |
| | Level 8 - Adventurer-8 | Ice – Reflection – Watch – Mirror |
| | Level 9 - Adventurer-9 | Galop – Aerobatics – Harness – Horse |
| | Level 10 - Adventurer-10 | Fertilizers – Straw – Manure – Livestock |
| | Level 11 - Adventurer-11 | Course – Title – Action – Bourse – Cap |
| | Level 12 - Adventurer-12 | Needle – Dice – Point – Couture – Wire |
| | Level 13 - Adventurer-13 | Grey – Version – Vehicle – Map |
| | Level 14 - Adventurer-14 | Arm – Shooting – Fire – Hunting – Boar |
| | Level 15 - Adventurer-15 | Fort – Donjon – Bridge – Castle – Tower |
| | Level 16 - Adventurer-16 | Pointe – Star – Chausson – Dance |
| | Level 17 - Adventurer-17 | Excise – Frontier – Tax – Customs |
| | Level 18 - Adventurer-18 | Compost – Tri – Recycling – Waste |
| | Level 19 - Adventurer-19 | Clerc – Sales – While – Bid – Price |
| | Level 20 - Adventurer-20 | Swimming – Swimming – Breaststroke – Swimming |
| Gladiator PACK | Level 1 - Gladiator-1 | Uncle – Cousin – Family – Godson |
| | Level 2 - Gladiator-2 | Walk – Tree – Forest – Path |
| | Level 3 - Gladiator-3 | Bonus – Video – Game – License – Score |
| | Level 4 - Gladiator-4 | Agency – Act – Services – Fees |
| | Level 5 - Gladiator-5 | Wood – Fibre – Isolate – Cold – Noise |
| | Level 6 - Gladiator-6 | Management – Belt – Judo – Scanning |
| | Level 7 - Gladiator-7 | Tutor – Plant – Garden – Garden |
| | Level 8 - Gladiator-8 | Daily – Press – Diary – A |
| | Level 9 - Gladiator-9 | False – Grant – Music – Rating |
| | Level 10 - Gladiator-10 | Weight – Force – Muscle – Train |
| | Level 11 - Gladiator-11 | Anchor – Docking – Marin – Starboard |
| | Level 12 - Gladiator-12 | Bell – Gift – Buche – Crown |
| | Level 13 - Gladiator-13 | Casino – Carpet – token – table – Setting |
| | Level 14 - Gladiator-14 | Station – Frequency – Radio – Voice |
| | Level 15 - Gladiator-15 | Baptism – Soul – Pray – Bible – Worship |
| | Level 16 - Gladiator-16 | Roll – Plate – Surf – Slide |
| | Level 17 - Gladiator-17 | Stay – Travel – Cruise – Dream |
| | Level 18 - Gladiator-18 | Crater – Comet – Atom – Gravity |
| | Level 19 - Gladiator-19 | Steering – Pedal – cover – Battery |
| | Level 20 - Gladiator-20 | Mouse – Castor – Rabbit – Squirrel |
| Spy PACK | Level 1 - Spy-1 | Cigale – Rabbit – Fox – Ant – Raven – Turtle |
| | Level 2 - Spy-2 | Banana – Pineapple – Plum – Grape – Fishing – Watermelon |
| | Level 3 - Spy-3 | Mouth – Candle – Boudin – Baker – Bottle |
| | Level 4 - Spy-4 | Music – Physics – History – Latin – French |
| | Level 5 - Spy-5 | Chute – Comic – Humor – Laugh – Joke – Bétisier |
| | Level 6 - Spy-6 | Camembert – Gruyère – Brie – Blue – Goat – Brick |
| | Level 7 - Spy-7 | Cash – Cymbal – Battery – Triangle – Drum |
| | Level 8 - Spy-8 | Track – Winter – Ski – Mountain – Chalet – Avalanche |
| | Level 9 - Spy-9 | Engine – Drain – Repair – Bridge – Wheel – Review |
| | Level 10 - Spy-10 | Climate – Fonte – Bear – Ice – Fleece – Danger |
| | Level 11 - Spy-11 | Lamp – Rugs – Sofa – Table – Lounge – Television |
| | Level 12 - Spy-12 | Taking Off – Wing – Hostess – Driver – Airport – Flight |
| | Level 13 - Spy-13 | Bowl – Coat – Leash – Niche – Croquettes – Puppy |
| | Level 14 - Spy-14 | Wall – Football – Sausage – Chute – Beer – Pretzel |
| | Level 15 - Spy-15 | Marker – Felt – Pen – Compass – Glue – Paper |
| | Level 16 - Spy-16 | Black – Fondant – Chocolate – Tablets – Cocoa – Milk |
| | Level 17 - Spy-17 | Asparagus – Celery – Bean – Leek – Peas – Turnip |
| | Level 18 - Spy-18 | Pearl – Bracelet – Ring – Pin – Watch – Chain |
| | Level 19 - Spy-19 | Lord – Comte – King – Baron – Prince – Knight |
| | Level 20 - Spy-20 | Counter – Film – Taxi – Racing – Driver – Yellow |
| Samurai PACK | Level 1 - Samurai-1 | Vessel – Barge – Sailboat – Canoe – Boat – Yacht |
| | Level 2 - Samurai-2 | Floor – Lift – Moving – Galley – Fragile |
| | Level 3 - Samurai-3 | Béarnaise – Tomato – Sauce – Barbecue – Mustard |
| | Level 4 - Samurai-4 | Panic – Delay – Alarm clock – Ringtone – Sleeping – Bed |
| | Level 5 - Samurai-5 | Bulot – Oyster – Crab – Moule – Shrimp – Knife |
| | Level 6 - Samurai-6 | Rifle – Wheel – Riding – Duck – Plush – Crêpe |
| | Level 7 - Samurai-7 | Samba – Soleil – Carnival – Women – Beach – Jersey |
| | Level 8 - Samurai-8 | Grey – Chat – Cheese – Tail – Traps – Dent – Rodent |
| | Level 9 - Samurai-9 | Press – Radio – Mail – Morse – Phone – Fax |
| | Level 10 - Samurai-10 | Land – Team – Ball – Match – Players – Carton |
| | Level 11 - Samurai-11 | Travel – Savannah – Safari – Tourist – Zebra – Photo |
| | Level 12 - Samurai-12 | Braise – Fire – Coal – skewer – Word Academy Samurai leveld – Summer |
| | Level 13 - Samurai-13 | Butter – Egg – Cake – Flour – Recipe – Roll |
| | Level 14 - Samurai-14 | Spoiler – Dent – Shark – Ocean – Danger – Surf – Blood |
| | Level 15 - Samurai-15 | Candle – Light – Light – Lighthouse – Bulb – Sun |
| | Level 16 - Samurai-16 | Drama – Poetry – Roman – Fable – Test – Romantic |
| | Level 17 - Samurai-17 | Pediatrician – Dentist – Doctor – Patient – Doctor |
| | Level 18 - Samurai-18 | Fireman – Mayor – Police – Constable – Minister |
| | Level 19 - Samurai-19 | moo – Snarling – Barking – neigh – meow – Baa |
| | Level 20 - Samurai-20 | Butter – Cream – Cheese – Cow – Yogurt – Calcium |
| | Level 1 - Hacker-1 | Concrete – Tiling – Tar – Flooring – Carpet |
| | Level 2 - Hacker-2 | Shack – Castle – Tent – Studio – House – Duplex |
| | Level 3 - Hacker-3 | Prick – Hive – Butiner – Honey – Bee – Insect |
| | Level 4 - Hacker-4 | Perfume – Cornet – Ball – Summer – Ice – Cold – Sorbet |
| | Level 5 - Hacker-5 | Bourdon – Butterfly – Mosquito – Fly – Bird |
| | Level 6 - Hacker-6 | Minuscule – Giant – Large – Small – Large – Medium |
| | Level 7 - Hacker-7 | Fist – Gant – Rope – Fighting – Boxing – Right – Feint |
| | Level 8 - Hacker-8 | Sun – Kimono – Cherry – Manga – Sushi – Levant |
| | Level 9 - Hacker-9 | Shell – Spawning – Chick – Pool – Egg – Couver |
| | Level 10 - Hacker-10 | Tablecloth – Countryside – Family – Sandwich – Meals – Summer |
| | Level 11 - Hacker-11 | Chat – Desert – Mummy – Pharaoh – Pyramid – Temple |
| | Level 12 - Hacker-12 | Feline – Spot – Wild – Speed ​​- Cheetah – Fauve |
| | Level 13 - Hacker-13 | Weapon – Spy – Movie – Secret – Agent – Car – Beau |
| | Level 14 - Hacker-14 | Turn – Smoke – Lance – Flame – Fire – Help |
| | Level 15 - Hacker-15 | Wash – Knob – Towel – Bath – Shower |
| | Level 16 - Hacker-16 | Four – Ingredient – Heating – Cooking – Recipe |
| | Level 17 - Hacker-17 | urn – Platinum – Diamond – Vinyl – Disc – Read |
| | Level 18 - Hacker-18 | Magic – Capital – Juggler – Acrobat – Cirque |
| | Level 19 - Hacker-19 | Mask – Reef – Fish – Sea – Diving – Deep |
| | Level 20 - Hacker-20 | Worker – Pelle – Digging – Crane – Shipyards – Earth |
| Empress PACK | Level 1 - Empress-1 | Skull – shoulder blade – Femur – Side – Vertebra – Tibia |
| | Level 2 - Empress-2 | Wardrobe – Bench – Office – chair – Class – Shelf |
| | Level 3 - Empress-3 | Ami – Comrade – Buddy – Student – Children – Nobody |
| | Level 4 - Empress-4 | Recreation – Swing – Balloon – Comic – Ball |
| | Level 5 - Empress-5 | Cake – Odour – Paste – Recipe – Roll – Tranche |
| | Level 6 - Empress-6 | Hamster – Animal – Cage – Fondling – Hay – Ear |
| | Level 7 - Empress-7 | Farm – Goat – Countryside – Turkey – Pig – Pool |
| | Level 8 - Empress-8 | Carnival – Feast – Disguise – Scroll – Dance – Joy |
| | Level 9 - Empress-9 | Year – Month – Calendar – Time – Time – Day |
| | Level 10 - Empress-10 | Room – Duvet – sheet – Pillow – Light – Setting |
| | Level 11 - Empress-11 | Doctor – Fever – Front – Gorge – Sneezing – Health |
| | Level 12 - Empress-12 | Garden – Grass – Taupe – Land – Wheelbarrow – Driveway |
| | Level 13 - Empress-13 | Vacuum cleaner – Cloth – Iron – Iron – Wash – Sol |
| | Level 14 - Empress-14 | Bib – Hug – Caprice – Crèche – Cradling – Sleeping |
| | Level 15 - Empress-15 | Travel – Airport – Destination – Country – Vacancy |
| | Level 16 - Empress-16 | Tube – Chemistry – Blouse – Laboratory – Hydrogen |
| | Level 17 - Empress-17 | Inquiry – Examined – Index – Attorney |
| | Level 18 - Empress-18 | Floor – Comedian – Curtain – Ticket – Intermission |
| | Level 19 - Empress-19 | Rayon – Saddle – Handlebar – Pedal – Padlock – Plateau |
| | Level 20 - Empress-20 | Politics – Election – Voting Booth – Tower – Country |
| Super Heroes PACK | Level 1 - Super Heroes-1 | Iron Man, |
| | Level 2 - Super Heroes-2 | Sauron, Captain Comet |
| | Level 3 - Super Heroes-3 | X-Men, Spider-Man |
| | Level 4 - Super Heroes-4 | Daredevil, Hawkman |
| | Level 5 - Super Heroes-5 | Angel, Falcon |
| | Level 6 - Super Heroes-6 | Wolverine, . Blue Beetle |
| | Level 7 - Super Heroes-7 | Blue Beetle, Green Hornet |
| | Level 8 - Super Heroes-8 | Hulk, Lobo |
| | Level 9 - Super Heroes-9 | Human Torch, Iceman |
| | Level 10 - Super Heroes-10 | Son Goku, Naruto |
| | Level 11 - Super Heroes-11 | Green Hornet, Moon Knight |
| | Level 12 - Super Heroes-12 | Invisible Woman |
| | Level 13 - Super Heroes-13 | Doctor Strange, Magik |
| | Level 14 - Super Heroes-14 | Doctor Fate, Punisher |
| | Level 15 - Super Heroes-15 | Green Arrow, Cable |
| | Level 16 - Super Heroes-16 | Shang Chi, Baki Hanma, |
| | Level 17 - Super Heroes-17 | Naruto Uzumaki, Black Canary, |
| | Level 18 - Super Heroes-18 | Etrigan the Demon, Spawn |
| | Level 19 - Super Heroes-19 | Ghost Rider, Silver Surfer |
| | Level 20 - Super Heroes-20 | Shining Knight, Teenage Mutant Ninja Turtles |
| Sage PACK | Level 1 - Sage-1 | BEGINNER – EXPERT – AMATEUR – SPECIALIST – PROFESSIONAL – LAYMAN |
| | Level 2 - Sage-2 | ARGUE – SQUABBLE – BRAWL – QUARREL – DISPUTE – BICKER – ALTERCATION |
| | Level 3 - Sage-3 | PINEAPPLE – BANANA – POMEGRANATE – GUAVA – LYCHEE – MANGO – KUMQUAT |
| | Level 4 - Sage-4 | HALLOWEEN – TREAT – COSTUME – TRICK – LANTERN – HAUNTED – SCARECROW |
| | Level 5 - Sage-5 | DISPLAY – DEPARTMENT – MANNEQUIN – MODEL – OUTFIT – WINDOW – TRENDY |
| | Level 6 - Sage-6 | RADIO – STATION – FREQUENCY – SIGNAL – AIRWAVES – BROADCAST – VOICE |
| | Level 7 - Sage-7 | POTATO – BEER – SHAMROCK – WOOL – GREEN – CABBAGE – SHEEP – LEPRECHAUN |
| | Level 8 - Sage-8 | EARTHQUAKE – FAULT – AFTERSHOCK – TSUNAMI – SHIFT – EVACUATE – WAVE |
| | Level 9 - Sage-9 | BULLDOZER – TRACTOR – HEAVY – CRANE – MACHINERY – FORKLIFT – DIGGER |
| | Level 10 - Sage-10 | SNOWMAN – BLANKET – HIBERNATE – HEATER – FLU – FLEECE – THERMOMETER |
| | Level 11 - Sage-11 | VIRGO – LIBRA – CAPRICORN – GEMINI – LEO – TAURUS – AQUARIUS – SCORPIO |
| | Level 12 - Sage-12 | ELASTIC – RUBBER – STOCKINGS – BUBBLEGUM – LEGGINGS – FABRIC – BODY |
| | Level 13 - Sage-13 | DRAW – GRAFFITI – TAG – DEFACE – SPRAY – VANDALIZE – MURAL – GANG – PAINT |
| | Level 14 - Sage-14 | TOWN – VILLAGE – DISTRICT – REGION – COUNTY – CONTINENT – TERRITORY |
| | Level 15 - Sage-15 | PROPOSAL – COUPLE – ENGAGEMENT – CHAMPAGNE – PROMISE – CELEBRATE |
| | Level 16 - Sage-16 | CONNECT – PASTE – ATTACH – FASTEN – ADHERE – SECURE – FUSE – LOCK – HITCH |
| | Level 17 - Sage-17 | POLITICS – VOTE – ELECTION – CANDIDATE – CAMPAIGN – BALLOT – DEBATE |
| | Level 18 - Sage-18 | INSTRUCTIONS – MANUAL – GUIDE – DIRECTIONS – RESOURCE – HANDBOOK |
| | Level 19 - Sage-19 | FACTORY – INDUSTRIAL – WORKER – CONVEYOR – MANUFACTURE – PRODUCT |
| | Level 20 - Sage-20 | KING – COUNTESS – PRINCE – DUKE – DUCHESS – COUNT – MARQUIS – BARONESS |
| Pharaoh PACK | Level 1 - Pharaoh-1 | FOREIGN – VISITOR – TOURIST – LOCAL – INHABITANT |
| | Level 2 - Pharaoh-2 | PLUS – POSITIVE – MINUS – NEGATIVE – BALANCE – EVEN |
| | Level 3 - Pharaoh-3 | RENOVATE – CONSTRUCTION – OLD – DEMOLISH – BUILD |
| | Level 4 - Pharaoh-4 | WALL – BARRIER – SEPARATE – OBSTACLE – BARRICADE |
| | Level 5 - Pharaoh-5 | SPICE – SEASONING – BLAND – TASTELESS – ZEST – DULL |
| | Level 6 - Pharaoh-6 | BROOM – MOP – DUSTPAN – BLEACH – POLISH – DETERGENT |
| | Level 7 - Pharaoh-7 | SAVE – DISCOUNT – VOUCHER – DEAL – REDUCTION – SALE |
| | Level 8 - Pharaoh-8 | BAKERY – CUPCAKE – FROSTING – COOKIE – PIE – PASTRY |
| | Level 9 - Pharaoh-9 | ACCESSORY – EARRING – HEADBAND – HANDBAG – WATCH |
| | Level 10 - Pharaoh-10 | CRIMINAL – DANGER – PRISON – JUSTICE – DETECTIVE |
| | Level 11 - Pharaoh-11 | SUPERHERO – STRONG – FAST – INVISIBLE – TELEPORT |
| | Level 12 - Pharaoh-12 | CAMEL – ANTELOPE – MOOSE – LLAMA – HYENA – SQUIRREL |
| | Level 13 - Pharaoh-13 | ANTIQUE – RECENT – RETRO – VINTAGE – PAST – CURRENT |
| | Level 14 - Pharaoh-14 | MICROWAVE – DRYER – BLENDER – WASHER – MIXER – IRON |
| | Level 15 - Pharaoh-15 | WHEAT – PUMPERNICKEL – SOURDOUGH – MULTIGRAIN |
| | Level 16 - Pharaoh-16 | VALENTINE – BOUQUET – CUPID – PRESENT – FEBRUARY |
| | Level 17 - Pharaoh-17 | PREY – PREDATOR – HUNT – CHASE – ANIMAL – CARNIVORE |
| | Level 18 - Pharaoh-18 | CHARIOT – GLADIATOR – SHIELD – ARENA – SPEAR – FEAR |
| | Level 19 - Pharaoh-19 | BICYCLE – HANDLEBAR – SPOKE – SADDLE – PEDAL – TUBE |
| | Level 20 - Pharaoh-20 | PRONOUN – PREPOSITION – COMMA – ADVERB – BRACKET |
| Genie PACK | Level 1 - Genie-1 | THORN – GARDEN – ACORN – PINECONE – SHRUB – ORCHARD |
| | Level 2 - Genie-2 | BENCH – FOUNTAIN – PICNIC – JOGGER – MEADOW – TRAIL |
| | Level 3 - Genie-3 | TREADMILL – ELIPTICAL – KETTLEBELL – TRAINER |
| | Level 4 - Genie-4 | KNOC – GNOME – KNOWLEDGE – WRESTLE – PSYCHOLOGY |
| | Level 5 - Genie-5 | DELIVERY – POSTAGE – ADDRESS – PACKAGE – MAILBOX |
| | Level 6 - Genie-6 | DRAGON – TROLL – OGRE – MUMMY – SIREN – GOBLIN,GHOUL |
| | Level 7 - Genie-7 | POND – DELTA – BROOK – PUDDL – WETLAND – BAYOU – GULF |
| | Level 8 - Genie-8 | MANAGER – EMPLOYEE – JOB – EXECUTIVE – ASSOCIATE |
| | Level 9 - Genie-9 | CONTRACT – ARRANGEMENT – OBLICATION – PROMISE |
| | Level 10 - Genie-10 | FAVORITE – PREFERENCE – BEST – PRIORITY – CHOICE |
| | Level 11 - Genie-11 | BEETLE – DRAGONFLY – EARTHWORM – ROACH – TERMITE |
| | Level 12 - Genie-12 | BLUSH – EMBARRASS – DISTRESS – MORTIFY – FLUSTER |
| | Level 13 - Genie-13 | OMELET – FRY – SCRMBLE – POCH – FRITTATA – QUICHE |
| | Level 14 - Genie-14 | RAILROAD – STATION – RIDE – PLATFORM – CONDUCTION |
| | Level 15 - Genie-15 | HUG – AFFECTION – EMBRACE – SNUGGLE – HOLD – CUDDLE |
| | Level 16 - Genie-16 | YEAR – CENTURY – MONTH – DECADE – WEEK – MILLENNIUM |
| | Level 17 - Genie-17 | PORTFOLIO – INTERVIEW – JOB – REFERENCE – RESUME |
| | Level 18 - Genie-18 | TEENAGER – ADULT – TODDLER – SENIOR – ADOLESCENT |
| | Level 19 - Genie-19 | PREGNNT – HORMONE – CRAVING – BELLY – MATERNITY |
| | Level 20 - Genie-20 | COCKPIT – AIRLINE – CABIN – FLIGHT – HOSTESS |
| Zeus PACK | Level 1 - Zeus-1 | SECURITY, BODYGUARD, PROTECTION, SAFETY, HARM, DANGER, THREAT |
| | Level 2 - Zeus-2 | TRADE, SWAP, BARTER, EXCHANGE, NEGOTIATE, BARGAIN, HAGGLE, DEAL |
| | Level 3 - Zeus-3 | UNLESS, REFILL, MESS, HARASS, PAYOFF, STRESS, COMMITTEE, DEGREE |
| | Level 4 - Zeus-4 | AWARD, TROPHY, MEDAL, DECORATION, PLAQUE, CERTIFICATE, RIBBON |
| | Level 5 - Zeus-5 | UNDERCOVER, DISGUISE, INVESTIGATOR, SEARCH, FOLLOW, OBSERVE |
| | Level 6 - Zeus-6 | PROFESSOR, SEMESTER, SYLLABUS, EDUCATION, TEXTBOOK, COLLEGE |
| | Level 7 - Zeus-7 | RAFT, RAPIDS, INFLATABLE, NAVIGATE, TEAMWORK, PUNCTURE, RIVER |
| | Level 8 - Zeus-8 | MAROON, CRIMSON, AUBURN, SCARLET, BRICK, BURGUNDY, GARNET, WINE |
| | Level 9 - Zeus-9 | CHEF, APRON, PREPARE, CUISINE, CULINARY, BAKER, RECIPE, GOURMET |
| | Level 10 - Zeus-10 | TEMPERATURE, LENGTH, VOLUME, MASS, TIME, AREA, ENERGY, PRESSURE |
| | Level 11 - Zeus-11 | BAGUETTE, BICYCLE, BERET, CABARET, FASHION, CHEESE, SNAILS, ART |
| | Level 12 - Zeus-12 | OCTOPUS, STARFISH, WALRUS, STINGRAY, SEAHORSE, CORAL, MANATEE |
| | Level 13 - Zeus-13 | ROYAL, PALACE, CROWN, REIGN, KINGDOM, MONARCH, THRONE, HIGHNESS |
| | Level 14 - Zeus-14 | SOCKET, WATTAGE, ELECTRICITY, SHOCK, SURGE, VOLTAGE, PLUG, CORD |
| | Level 15 - Zeus-15 | RIGHT, FORWARD, BACKWARD, LEFT, DIAGONAL, STRAIGHT, TURN, CROSS |
| | Level 16 - Zeus-16 | SQUARE, OVAL, DIAMOND, HEXAGON, TRAPEZOID, RECTANGLE, OCTAGON |
| | Level 17 - Zeus-17 | NURSERY, HIGHCHAIR, MOBILE, MONITOR, INFANT, POTTY, CRIB, TEDDY |
| | Level 18 - Zeus-18 | OPTIMIST, PESSIMIST, EXTROVERT, INTROVERT, CHARACTER, TRAIT |
| | Level 19 - Zeus-19 | TROMBONE, HARMONICA, RECORDER, BASSOON, TUBA, HORN, SAXOPHONE |
| | Level 20 - Zeus-20 | SCREWDRIVER, WHEELBARROW, SHEARS, PLIERS, SANDPAPER, PRUNER |
| Mad Scientist PACK | Level 1 - Mad Scientist-1 | ABSTRACT, CUBISM, IMPRESSIONISM, GOTHIC, SURREALISM, MODERN |
| | Level 2 - Mad Scientist-2 | WARDROBE, HANGER, CLOTHES, ARMOIRE, FOLD, SHELF, DRAWER, BASKET |
| | Level 3 - Mad Scientist-3 | GLASSES, CONTACTS, NEARSIGHTED, VISION, BLURRED, CORRECTION |
| | Level 4 - Mad Scientist-4 | PASSPORT, VISA, IMMIGRATION, RESIDENT, CITIZENSHIP, REFUGEE |
| | Level 5 - Mad Scientist-5 | COMPLETE, WHOLE, COMPREHENSIVE, TOTAL, ALL, UNABRIDGED, UNCUT |
| | Level 6 - Mad Scientist-6 | LAVENDER, EUCALYPTUS, PEPPERMINT, SAGE, LEMONGRASS, JUNIPER |
| | Level 7 - Mad Scientist-7 | POEM, REFRAIN, COUPLET, STANZA, VERSE, SONNET, BALLAD, SYLLABLE |
| | Level 8 - Mad Scientist-8 | NORTH, EAST, SOUTH, WEST, COMPASS, CARDINAL, DIRECTION, SUNDIAL |
| | Level 9 - Mad Scientist-9 | SINGER, STUDIO, ALBUM, RECORD, SOUNDTRACK, SONG, REMIX, MIXTAPE |
| | Level 10 - Mad Scientist-10 | WATERMELON, TANGERINE, RASPBERRY, NECTARINE, KIWI, HONEYDEW |
| | Level 11 - Mad Scientist-11 | VOLCANO, PLATEAU, GEYSER, DUNE, MARSHLAND, CANYON, TUNDRA, COVE |
| | Level 12 - Mad Scientist-12 | ASTEROID, COMET, ASTRONOMY, CELESTIAL, SUPERNOVA, TELESCOPE |
| | Level 13 - Mad Scientist-13 | ENDIVE, SPINACH, WATERCRESS, PEPPER, BEETROOT, PARSNIP, CHARD |
| | Level 14 - Mad Scientist-14 | HOURGLASS, TIMER, MEASURE, MINUTE, COUNTDOWN, WAIT, STOPWATCH |
| | Level 15 - Mad Scientist-15 | EXTRA, SURPLUS, EXCESS, SPARE, ADDITIONAL, AMPLE, MORE, COPIOUS |
| | Level 16 - Mad Scientist-16 | JURY, JUDGE, COURT, APPEAL, SENTENCE, VERDICT, EVIDENCE, MOTIVE |
| | Level 17 - Mad Scientist-17 | GOAT, ARMADILLO, PANTHER, RACCOON, SKUNK, GORILLA, RHINOCEROS |
| | Level 18 - Mad Scientist-18 | CONFLICT, SURRENDER, TREATY, COMBAT, BATTLE, TRUCE, ARMISTICE |
| | Level 19 - Mad Scientist-19 | MUSICAL, AUDIENCE, CAST, CURTAIN, PLOT, SPOTLIGHT, UNDERSTUDY |
| | Level 20 - Mad Scientist-20 | NEEDLE, STETHOSCOPE, SCALPEL, GAUZE, OPERATION, EXAMINATION |
| Ninja PACK | Level 1 - Ninja-1 | SECURITY, BODYGUARD, PROTECTION, SAFETY, HARM, DANGER, THREAT |
| | Level 2 - Ninja-2 | TRADE, SWAP, BARTER, EXCHANGE, NEGOTIATE, BARGAIN, HAGGLE, DEAL |
| | Level 3 - Ninja-3 | UNLESS, REFILL, MESS, HARASS, PAYOFF, STRESS, COMMITTEE, DEGREE |
| | Level 4 - Ninja-4 | AWARD, TROPHY, MEDAL, DECORATION, PLAQUE, CERTIFICATE, RIBBON |
| | Level 5 - Ninja-5 | UNDERCOVER, DISGUISE, INVESTIGATOR, SEARCH, FOLLOW, OBSERVE |
| | Level 6 - Ninja-6 | PROFESSOR, SEMESTER, SYLLABUS, EDUCATION, TEXTBOOK, COLLEGE |
| | Level 7 - Ninja-7 | RAFT, RAPIDS, INFLATABLE, NAVIGATE, TEAMWORK, PUNCTURE, RIVER |
| | Level 8 - Ninja-8 | MAROON, CRIMSON, AUBURN, SCARLET, BRICK, BURGUNDY, GARNET, WINE |
| | Level 9 - Ninja-9 | CHEF, APRON, PREPARE, CUISINE, CULINARY, BAKER, RECIPE, GOURMET |
| | Level 10 - Ninja-10 | TEMPERATURE, LENGTH, VOLUME, MASS, TIME, AREA, ENERGY, PRESSURE |
| | Level 11 - Ninja-11 | BAGUETTE, BICYCLE, BERET, CABARET, FASHION, CHEESE, SNAILS, ART |
| | Level 12 - Ninja-12 | OCTOPUS, STARFISH, WALRUS, STINGRAY, SEAHORSE, CORAL, MANATEE |
| | Level 13 - Ninja-13 | ROYAL, PALACE, CROWN, REIGN, KINGDOM, MONARCH, THRONE, HIGHNESS |
| | Level 14 - Ninja-14 | SOCKET, WATTAGE, ELECTRICITY, SHOCK, SURGE, VOLTAGE, PLUG, CORD |
| | Level 15 - Ninja-15 | RIGHT, FORWARD, BACKWARD, LEFT, DIAGONAL, STRAIGHT, TURN, CROSS |
| | Level 16 - Ninja-16 | SQUARE, OVAL, DIAMOND, HEXAGON, TRAPEZOID, RECTANGLE, OCTAGON |
| | Level 17 - Ninja-17 | NURSERY, HIGHCHAIR, MOBILE, MONITOR, INFANT, POTTY, CRIB, TEDDY |
| | Level 18 - Ninja-18 | OPTIMIST, PESSIMIST, EXTROVERT, INTROVERT, CHARACTER, TRAIT |
| | Level 19 - Ninja-19 | TROMBONE, HARMONICA, RECORDER, BASSOON, TUBA, HORN, SAXOPHONE |
| | Level 20 - Ninja-20 | SCREWDRIVER, WHEELBARROW, SHEARS, PLIERS, SANDPAPER, PRUNER |
The Word Academy Answers included the following Level-Packs
Teddy Bear Pack, Baby Pack, Sandbox Pack, Schoolkid Pack, Zombie Pack, Cowboy Pack, Skater Pack, Yeti Pack, Hipster Pack, Ghost Pack, Wrestler Pack, Robot Pack, Knight Pack, Elf Pack, Magician Pack, Pirate Pack, Adventurer Pack, Gladiator Pack, Spy Pack, Samurai Pack, Empress Pack, Super Heroes Pack, Sage Pack, Pharaoh Pack, Genie Pack, Zeus Pack, Mad Scientist Pack, Ninja Pack
Also interesting:
94% Answers
Word Academy french answers
Word Academy german answers